Costas goes to Jersey - Sold - Price Ask

This one was a little hairy.

On this one we discussed the design for several days and settled on a great adaptation of the Rolls Royce case. Costas wanted to have a hair on leather combined with the oil tan from the Rolls Royce. Originally he wanted black and while I was able to procure black oil tan I didn't find a complimentary hair-on leather pattern for it. So we went with the brown version.


This case stands out for a couple reasons. One is that the case is finished with no rivets and one piece of leather wrapping around the front. The last line of stitching is completed by hand. The pockets are sewn onto the completed body also by hand. The other thing that distinguishes this case is the interior. It is the very first to have the JB Cases lightweight spring-effect interior.

This new interior allows the cue to be fully inserted into the case cavity and when opened the cue will come up gently for easy removal. There are no springs or plugs inside the cavity that take up valuable space. So the cavity fits a full 32" without the need to make the case longer. The cue is cradled in soft fabric and cushioned by foam rubber.

I have said enough, let me let Costas tell you what he thinks,
"HATS-OFF TO THE GREATEST CUECASE MAKER IN THE WORLD!!! ....that's my humble comment on your work" and "I had the chance to compare with a (name of well known casemaker and more well known professional player omitted for privacy)... your work is really amazing..." Pantos Costas

The case is a 2x4 for 2 butts and 4 shafts. It is a fully lined case with all the protective features that come with the cases we build. Moisture resistant super soft liner that won't wear out, foam rubber to protect against impact, industrial strength rivets at the stress points, a heavy duty top latch, springy effect, and durable tubing. The leather is treated to resist soiling and liquids.

This case is sold
, please contact me at
jb@jbideas.com
to inquire about it or one like it. The price for this case was $450 and includes insured shipping to any place on Earth that a truck can get to. Whether you are interested in purchasing a similar case or just like to browse fine work I thank you for visiting and spending some time with us.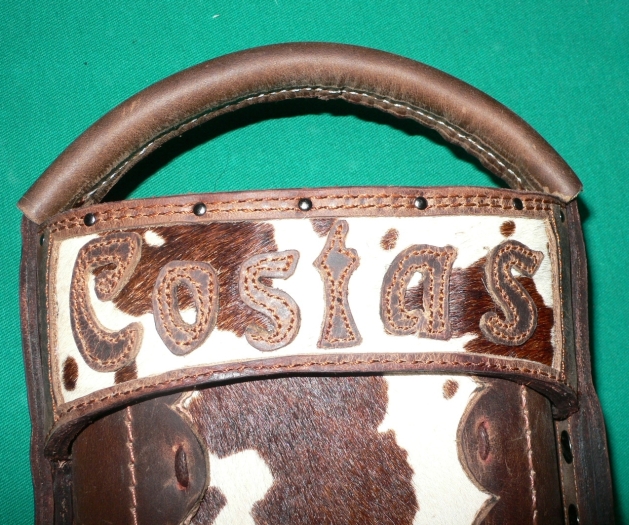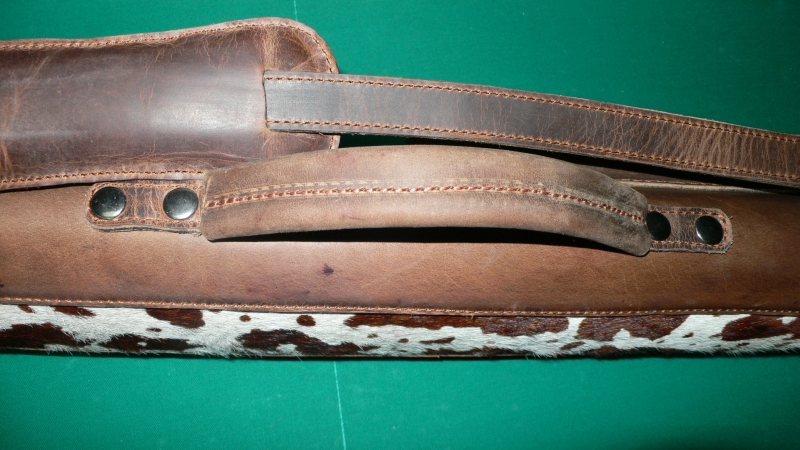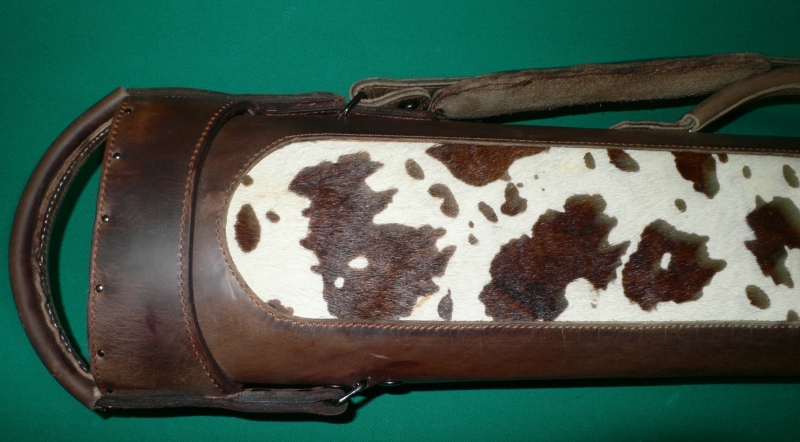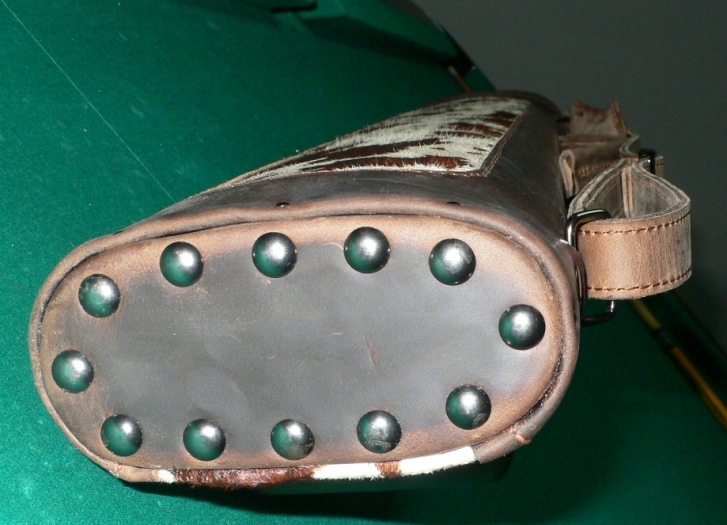 And that is the end of the pictures for the Coastas Goes to Jersey case. Thank you for looking. - John Barton