The Dragon's Scales - Sold - Price Ask

Want to pet the dragon?

We went a little abstract on this one. While trying to decide on a dragon theme I thought it would be cool to do the whole case in scales. So it's dragon scales, or fish or snake or whatever you see it as. Just a fun unique case that is 100% carved and hand tooled.

Each scale is a little unique. Look closely.


The case is a 2x4, for 2 butts and 4 shafts. It is a fully lined tube case with all the protective features that come with the tube cases I build. Moisture resistant super soft liner that won't wear out, foam rubber to protect against impact, industrial strength rivets at the stress points, a heavy duty top latch, spring loaded tubes, and durable pvc tubing. The leather is treated to resist soiling and liquids.
It is for sale at this time, please contact me at jb@jbideas.com to inquire about it. The price is $850 and includes insured shipping to any place on Earth that a truck can get to. Whether you are interested in purchasing this case or just like to browse fine work I thank you for visiting and spending some time with us.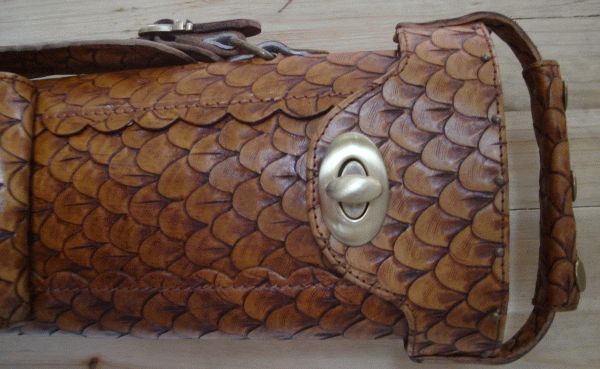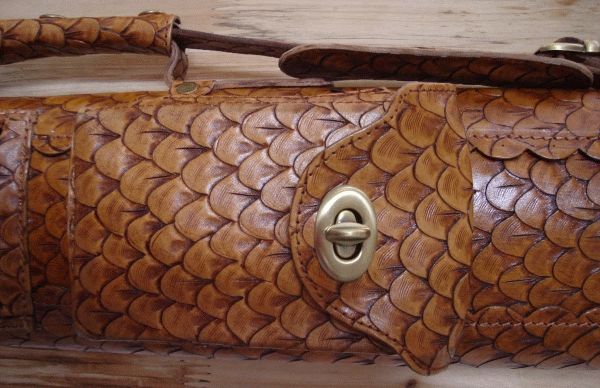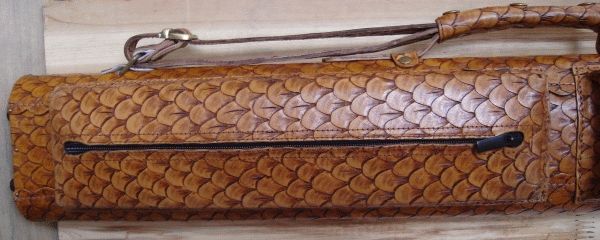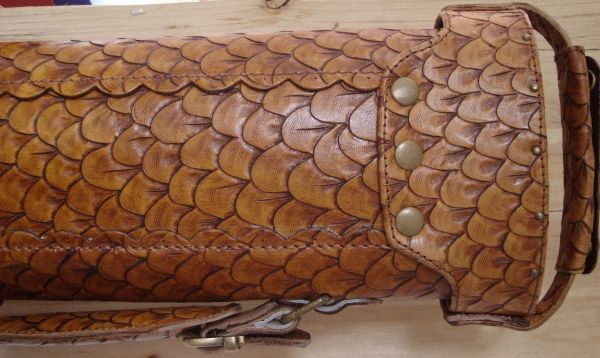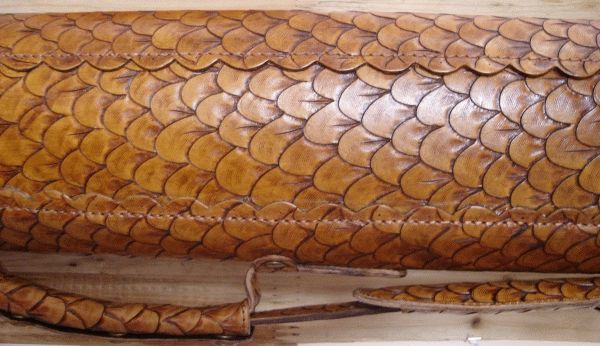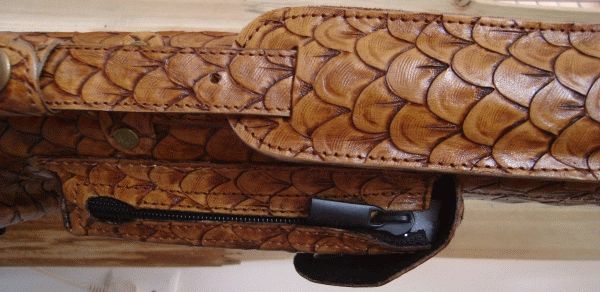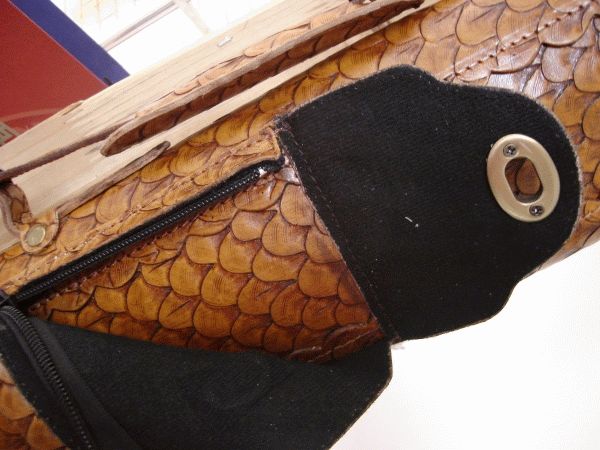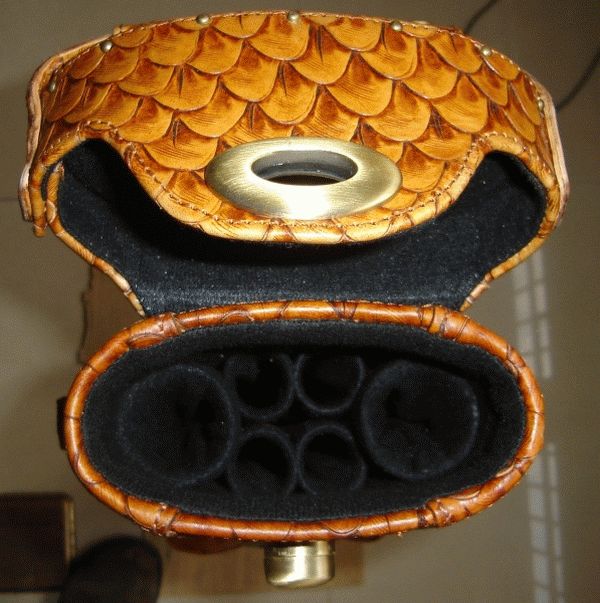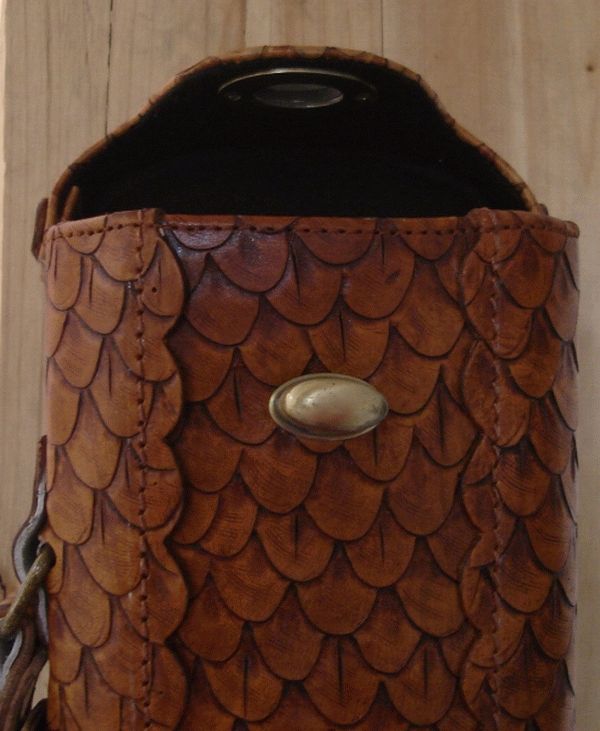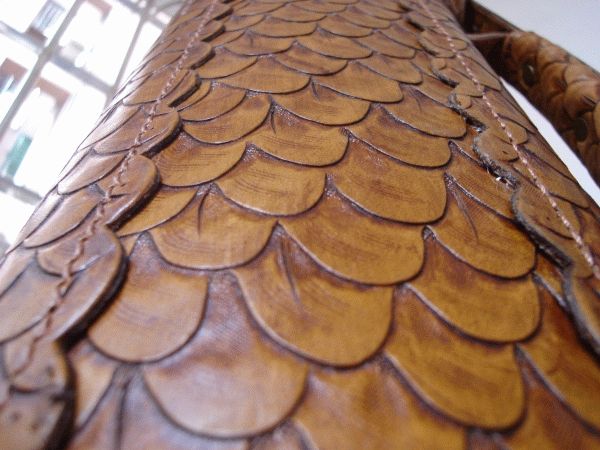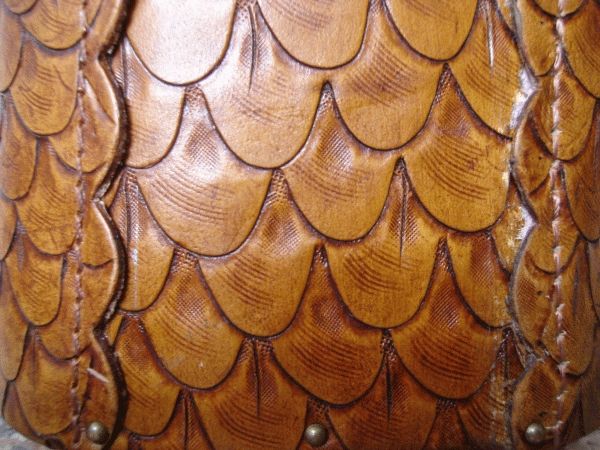 And that is the end of the pictures for the Dragon Scales case. Thank you for looking.
- John Barton