Flight - Sold - Price Ask sold to www.indyq.com




Freedom of the sky.

This case was inspired by the Chinese fascination with flight. It is covered with traditional Chinese clouds and Phoenix birds rising in a dance.

Notice the rich contrasts and borderless flow of the tooling.

The case is a 2x4 for 2 butts and 4 shafts. It is a fully lined tube case with all the protective features that come with the tube cases I build. Moisture resistant super soft liner that won't wear out, foam rubber to protect against impact, industrial strength rivets at the stress points, a heavy duty top latch, spring loaded tubes, and durable pvc tubing. The leather is treated to resist soiling and liquids.


This case is sold

, please contact me at jb@jbideas.com to inquire about it or one like it. The price is $950 and includes insured shipping to any place on Earth that a truck can get to. Whether you are interested in purchasing a similar case or just like to browse fine work I thank you for visiting and spending some time with us.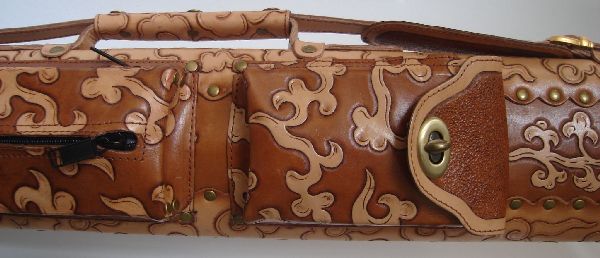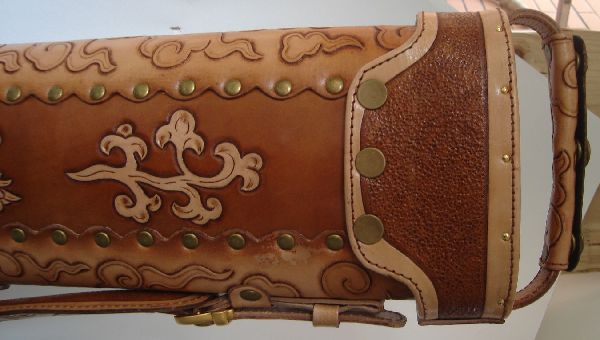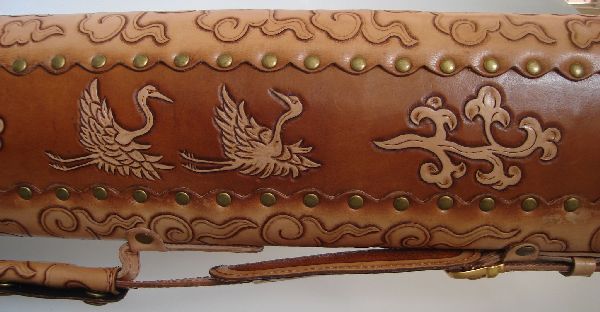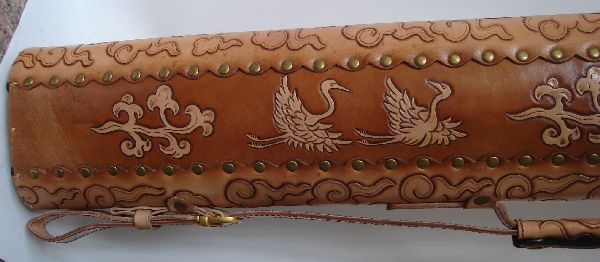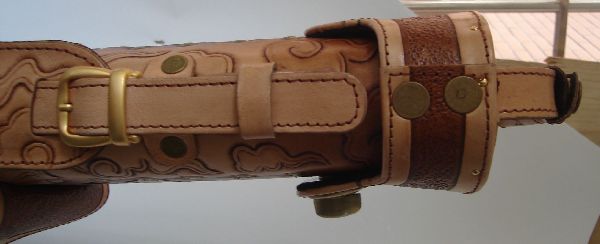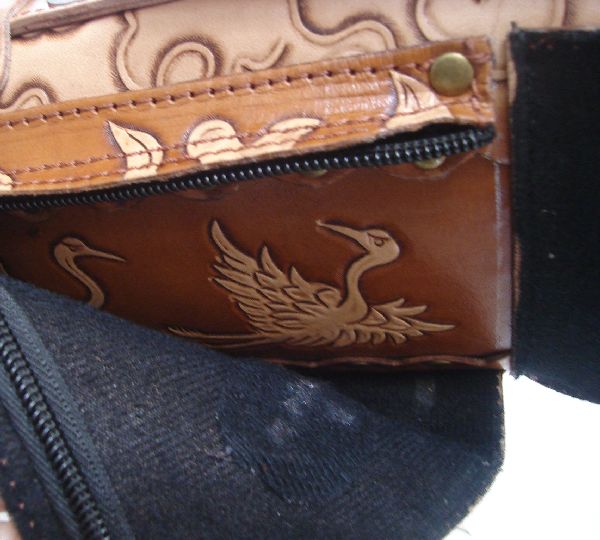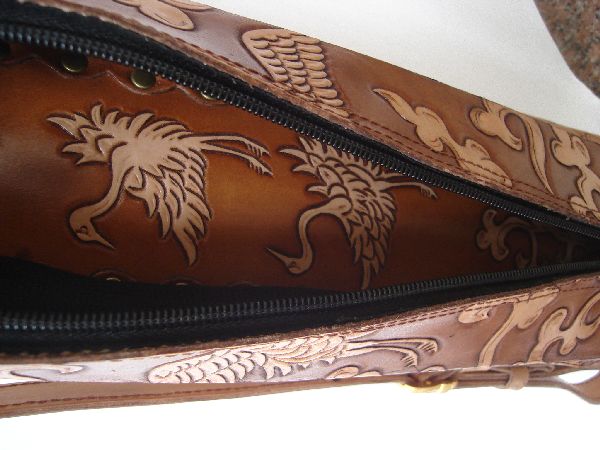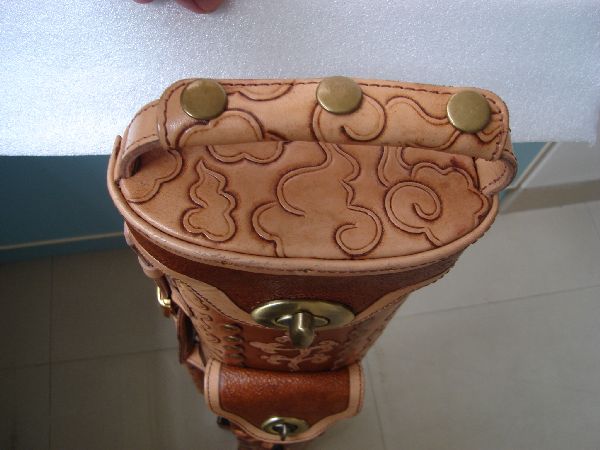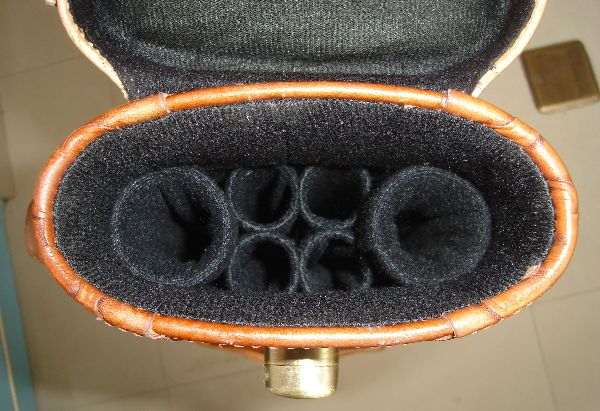 And that is the end of the pictures for the Flight case. Thank you for looking.
- John Barton