Whimsy

   -   

Sold

 -  Price Ask							


									




Just playing around.




For this case we had some carved pieces that didn't look good if put together in one case.  
So we decided to combine some other leathers and see how it turned out.
The first of these is called Whimsy.  It's just a nice combination of a white reptile print leather with carved vegetable tanned cowhide.
We think it came out pretty sporty and different as far as case design goes.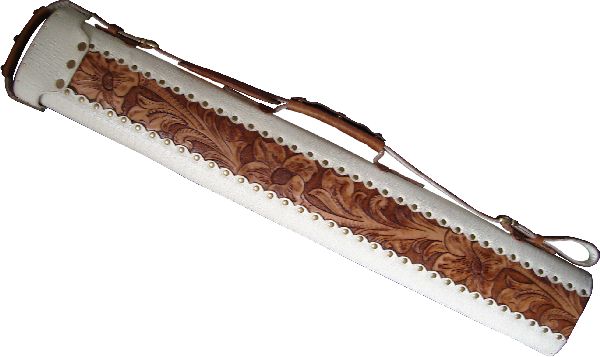 This case has BIG florals on it. All hand carved and tooled. Rich textures abound. A rare and unique look in cue cases.
The case is a 2x4 for 2 butts and 4 shafts. It is a fully lined tube case with all the protective features that come with the tube cases I build. Moisture resistant super soft liner that won't wear out, foam rubber to protect against impact, industrial strength rivets at the stress points, a heavy duty top latch, spring loaded tubes, and durable pvc tubing. The leather is treated to resist soiling and liquids.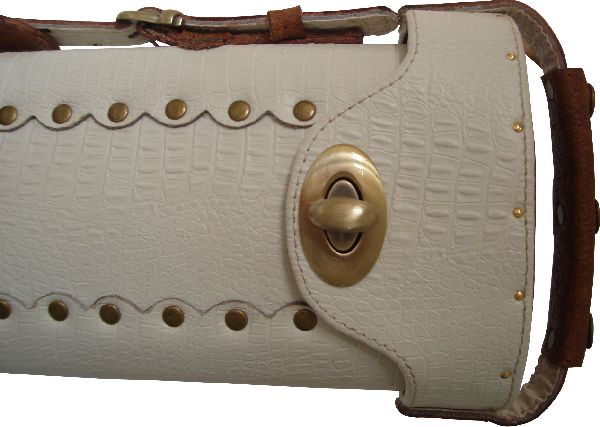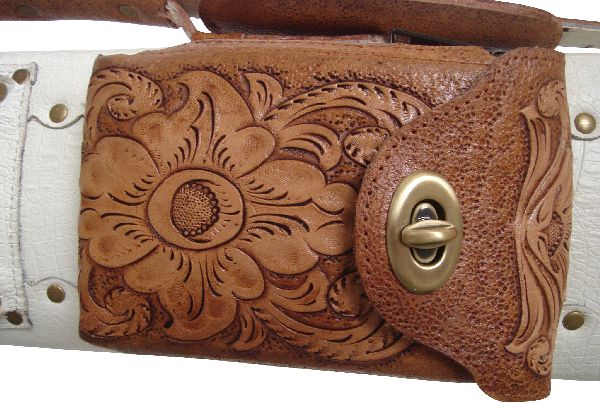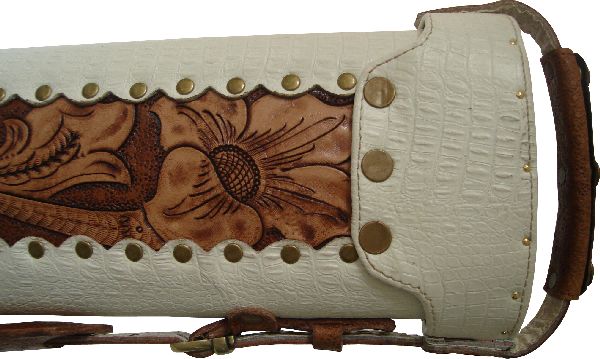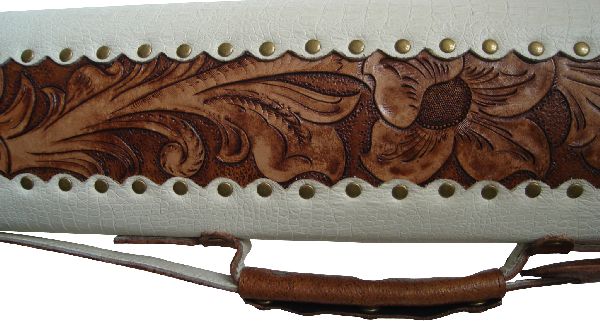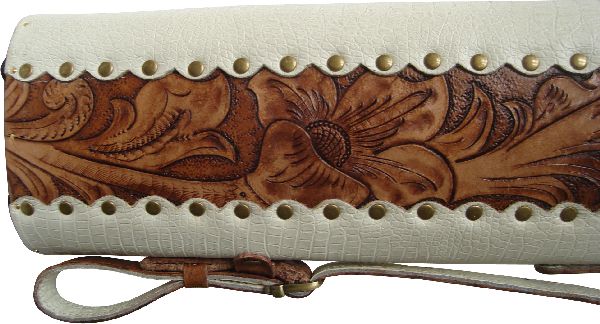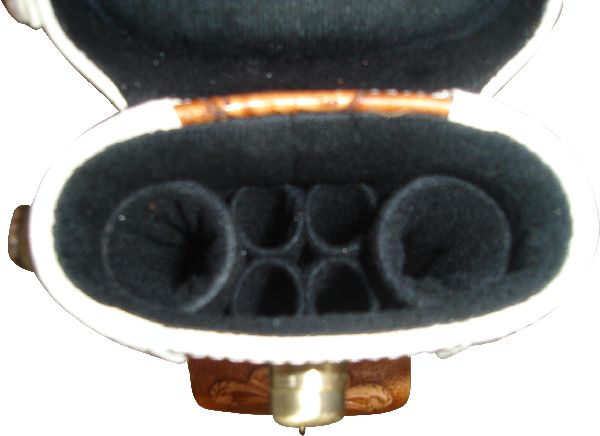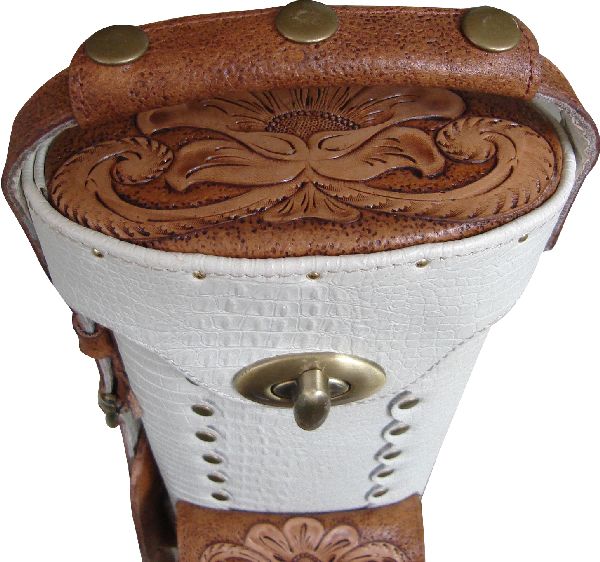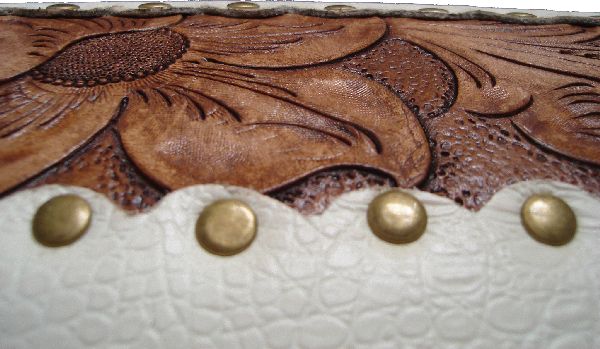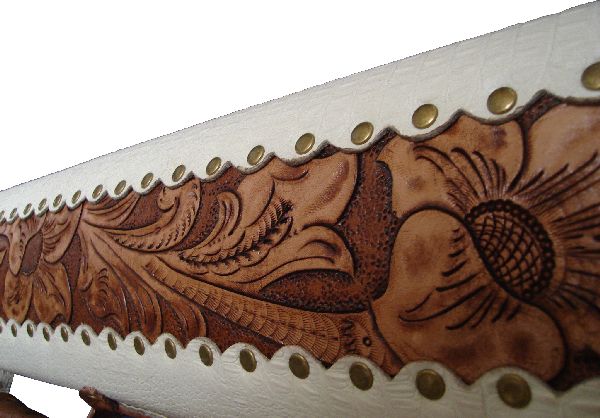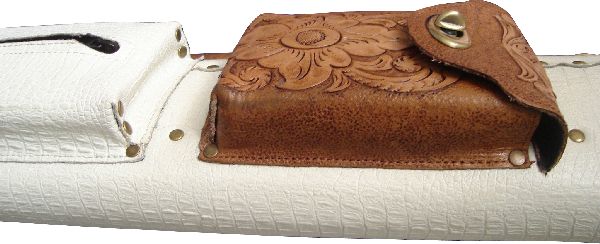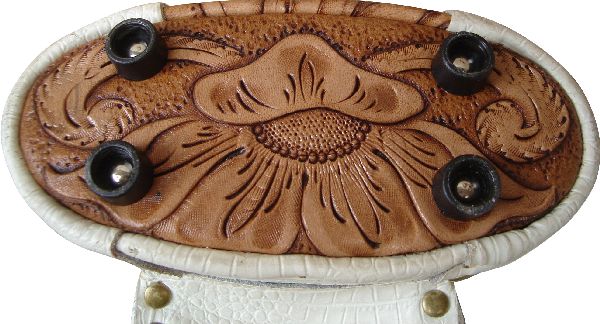 And that is the end of the pictures for Whimsy. Thank you for looking.

- John Barton