A Basketcase - Sold - Price Ask sold to www.indyq.com


This is the second case completed by us. Once again this case was not done for a customer. It is a another collaboration between one of our master leather artists and myself. On this one I asked for a western style case with florals.
As you can see the motif is basket weave and almost the entire surface is tooled with this style. It is extremely difficult to tool a basketweave pattern over such a large area and remain straight. Looking at the detailed images below you will notice that the lines are all as they should be - straight and tight - just as if this case were made of woven reeds.
The florals are deep and magnificent with just the right accents. In tooling of this caliber it's the smallest details that make the difference. Look carefully and you find many thoughtful and skilled touches on this case that make it stand well out from the crowd of western style tooling work.



Again, for the canvas I chose to use the scallop pattern that has become the standard for cue cases throughout the world. I first designed this pattern in 1992. Although I am designing many new patterns I chose to use this one because it is a challenge for tooling artists to make designs that fit the pattern with close tolerances. There really isn't much more to say about this case other than it is a one of a kind and will not be repeated. It is signed "John Barton 08-2007 1 of 1"
The case is a 2x4 for 2 butts and 4 shafts. It is a fully lined tube case with all the protective features that come with the tube cases I build. Moisture resistant super soft liner that won't wear out, foam rubber to protect against impact, industrial strength rivets at the stress points, a heavy duty top latch, spring loaded tubes, and durable pvc tubing. The leather is treated to resist soiling and liquids.
It is for sale at this time, please contact me at jb@jbideas.com to inquire about it. The price is $1050 and includes insured shipping to any place on Earth that a truck can get to. Whether you are interested in purchasing this case or just like to browse fine work I thank you for visiting and spending some time with us.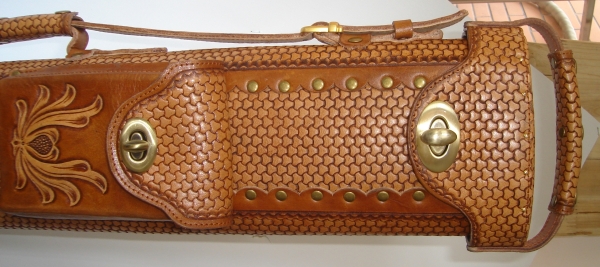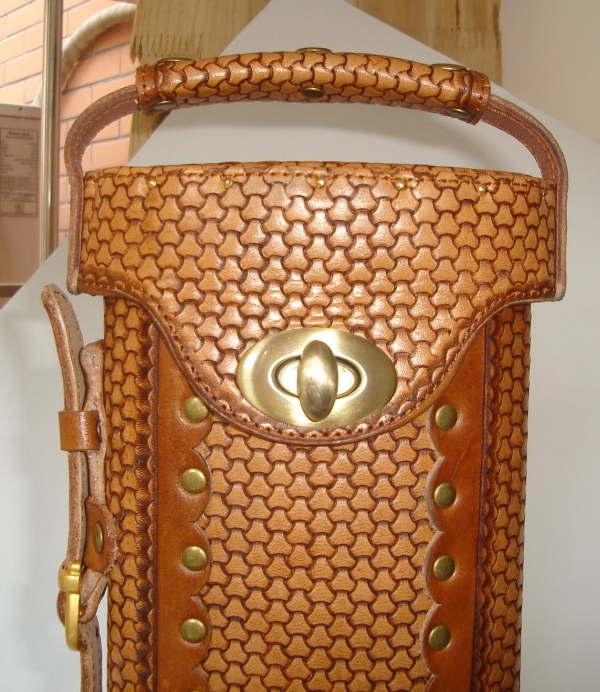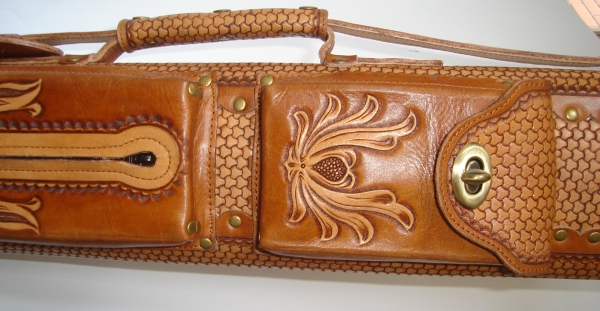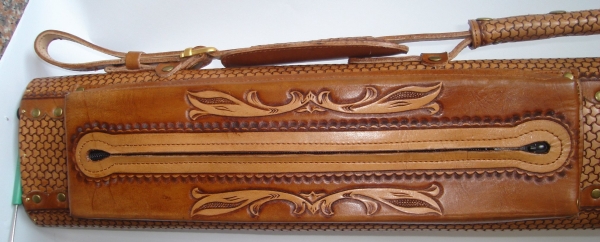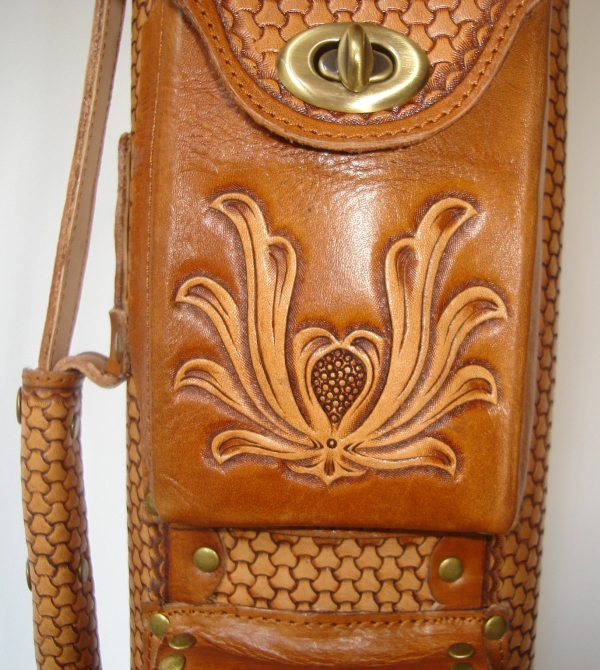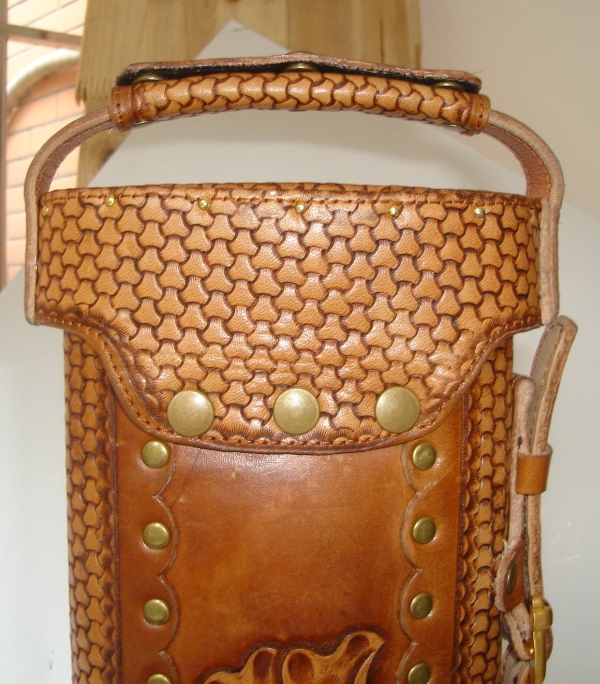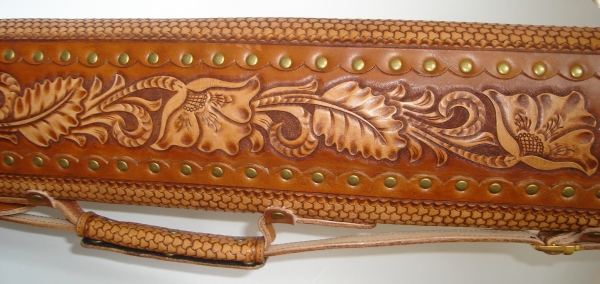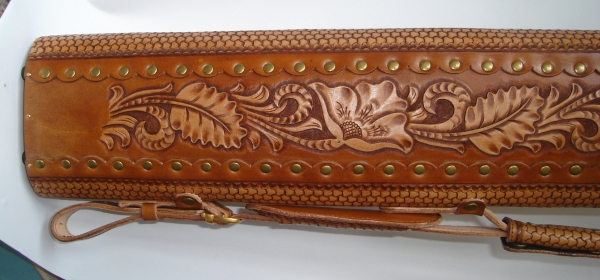 Notice the depth of carving on this piece.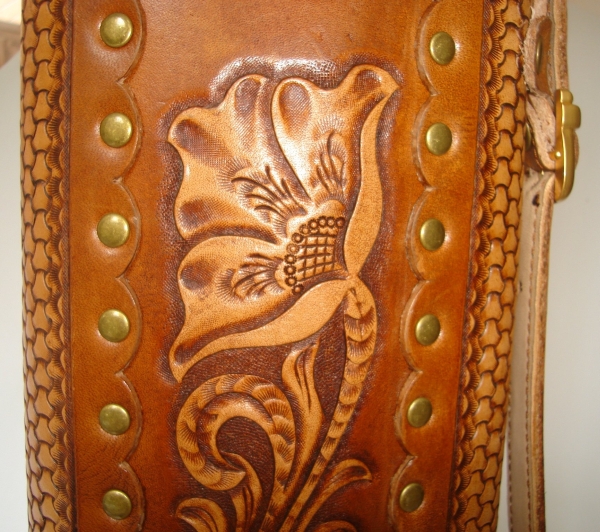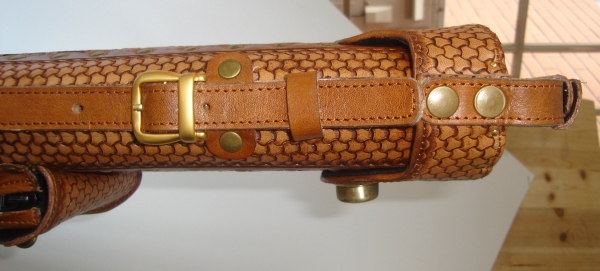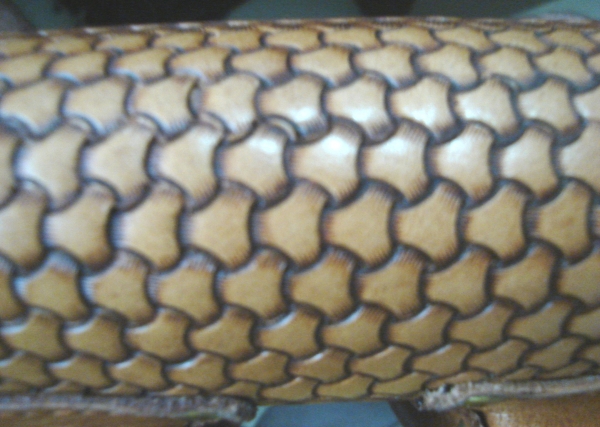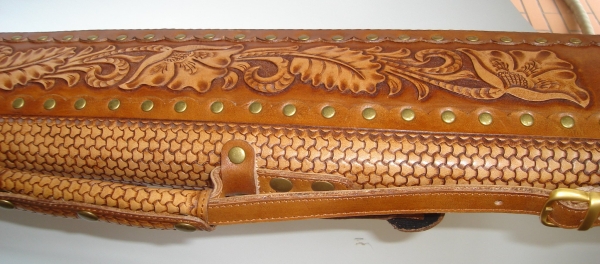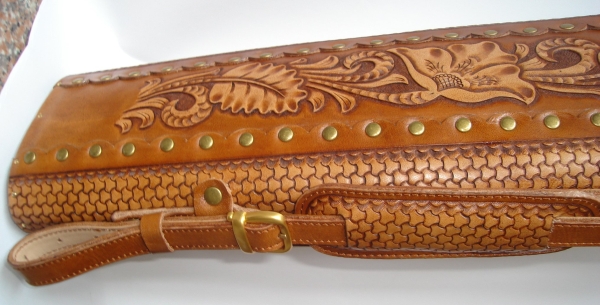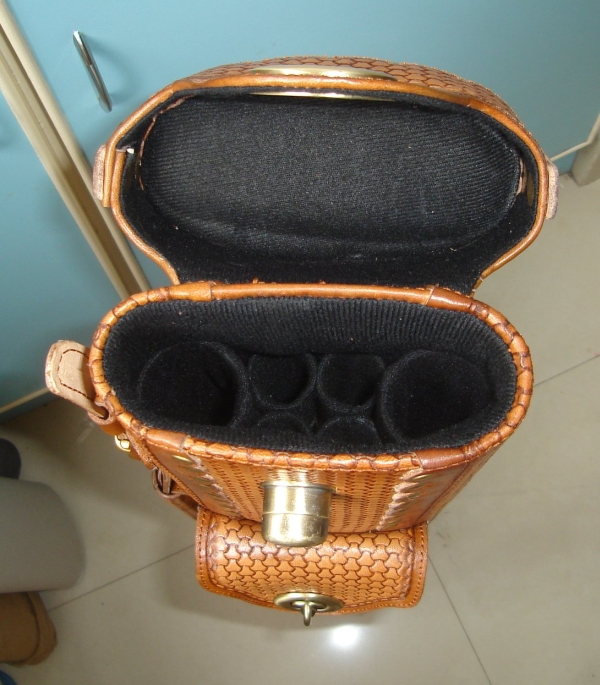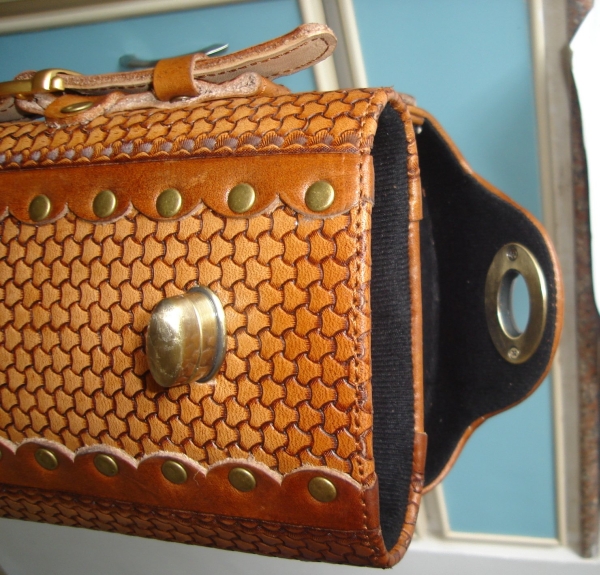 And that is the end of the pictures for the Basketcase case. Thank you for looking.
- John Barton