!!!!!SUPER BILLIARDS EXPO!!!!!



WE ARE AT THE BEST BILLIARDS SHOW ON EARTH THIS WEEK.
which means we won't be answering calls or texts unless we have time to do so.
your orders are still being handled but we won't be shipping until next Tuesday.

But you can come to the SBE and visit us at Booth 166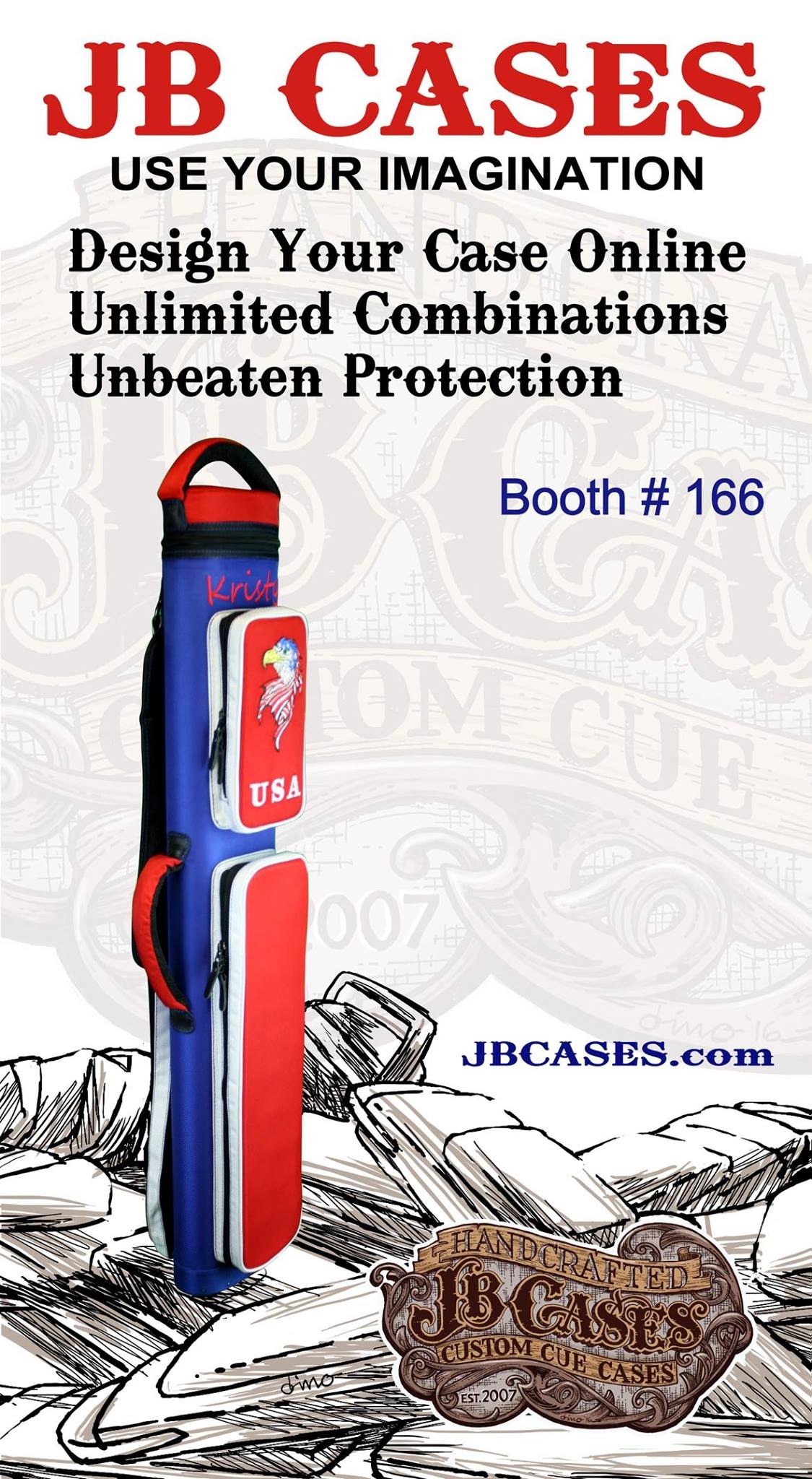 "Protection Your Cue Deserves - Design You Desire"
Welcome to JB Cases. We make custom pool cue cases in leather and nylon.

---
TERMS AND CONDITIONS:

SHIPPING: All orders for in-stock merchandise in before 2pm CST will be shipped the same day if possible.

RETURN POLICY: Authorization is required to return a product. Shipping costs for returns are the responsibility of the customer unless otherwise specified.

PRIVACY POLICY: We do not release any customer information to any third parties. We do not store credit card information on our servers. For a detailed description of the information we collect and how we use it please visit this page. Privacy Policy.

CUSTOM ORDERS: We make every effort to ensure orders are made to agreed-upon specifications in the estimated time frame quoted. However, delays may occur due to the nature of custom work and we will do our best to inform you of any delays and give you new estimates of completion dates. No refunds will be made for custom work that has been started. Placing an order with us indicates that you fully agree to these terms and completely waive all attempts to force a refund by any means.
Please do not order from us if you do not agree to this policy.